By Riya Lahoti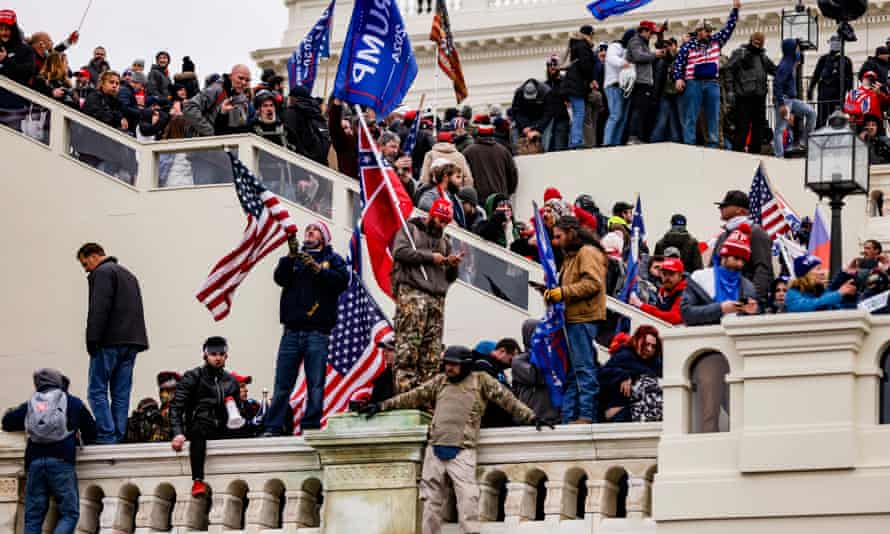 Jan. 6, 2021, marks a memorable day as hundreds of former President Donald Trump's supporters rioted and illegally entered the capitol the day of the ceremonial counting of the electoral votes for a final confirmation of President Joe Biden's win. What many claim to have just started as a protest, turned into an immoral fight with electoral democracy as Trump voters warred against the police, passing through barriers surrounding the capitol building, as well as entering it through means of vandalism and violence. 
Trump insisted that the election should have been a landslide toward his victory, nudging his supporters to take actions to protest against Biden's victory. "If you don't fight like hell, you're not going to have a country anymore," he said. Even conservative officials, such as Republican congressman Kevin McCarthy, House of Representatives minority leader, stated that Trump should "accept his share of responsibility" for initial arousal of his supporters.
Timeline of Events Leading Up to Raid
6 a.m. – Trump supporters start gathering into a single crowd, with intentions of a pro-Trump rally near the Ellipse in Washington D.C. This rally was acknowledged by Trump as he Tweeted, "Big protest in D.C. on January 6th. Be there, be wild!"
11 a.m. – Trump begins his "Save America Rally" with short speeches from his team. He then finishes and suggests walking down to the capitol to, "Cheer on our brave senators and congressmen and women."
1 p.m. – The count of electoral college votes begins within the U.S. Capitol. Ten minutes later, rioters start arriving at the steps of the Capitol, clashing with law enforcement surrounding the building and storming the outer barricade of the west side of the building.
1:30 p.m. – Crowds grow. Pipe bombs are found within the Republican and Domecratic National Committee headquarters, causing evacuations within nearby buildings.
2:15 p.m. – A mob breaks into the capitol building through the destruction of windows, later opening the door for the rest to follow. Evacuation of the congressmen/women starts.
2:38 p.m. – Trump Tweets, "Please support our Capitol Police and Law Enforcement. They are truly on the side of our country. Stay peaceful!"
2:50 p.m. – The D.C police department confirms that a woman was shot and in critical condition within the building. She, however, later on died.
3:50 p.m. – The National Guard is sent to help evacuate the protestors.
4:05 p.m. – Elected President Joe Biden addresses the situation by asserting the actions of these protests caused the U.S. democracy to be "under unprecedented assault."
4:17 p.m. – Trump Tweets a video of himself stating, "I know your pain. I know you're hurt. We had an election that was stolen from us … But you have to go home now. We have to have peace. We have to have law and order." Twitter bans Trump and refrains him from Tweeting for 12 hours.
6 p.m. – A curfew of 6 p.m. is in effect within D.C., as protestors are evacuated and arrested.
8 p.m. – Senators resume their session of electoral vote counting within the senate chamber.